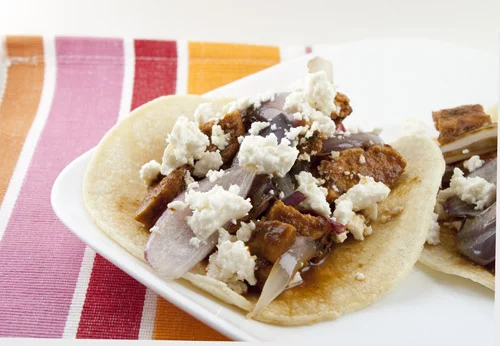 I tune everything out when I'm reading, which can be a good or bad habit depending on the situation. Good because I can read in any environment and not get distracted, but bad for the same reason because I keep missing my bus stops! I have a 45 minute commute, and like many in Boston, take public transportation. Unlike most though, I miss my bus stops a couple times a month – it's rather ridiculous, but I have no sense of time passing when I'm reading and regularly am completely disorientated when I peek up and realize we've gone much farther than I thought. It's worse when it's dark out and I'm heading home, but one time when I was taking the 47 bus to work at the Longwood Medical Campus, I ended up by Boston Medical Center, which is a good 20 minutes after my stop! I ended up just waiting until we hit the red line and then circled back on the T and was a good hour late for work. Oops.
Anyway, I was gobbling up the November issue of Food and Wine magazine on the bus recently and was struck by the description of the BBQ sauce at Franklin Barbecue in Austin, Texas – "a sweet-tart-bitter blend of ketchup, cider vinegar, and coffee." It sounded so brilliant that I was inspired to make my own version with these ingredients as the base. I don't think I'd be able to guess there's espresso powder in the sauce I made if I didn't know, but it has a level of complexity that I really enjoyed. I mixed my BBQ sauce with spiced rubbed chicken and served it on corn tortillas with sautéed red onions and crumbled queso fresco cheese. Very yummy. And now if you'll excuse me, it's time to get back to my latest read!
BBQ Chicken Tacos
Printable Recipe
Ingredients:
Chicken:
1 tablespoon ancho chile powder
1 tablespoon Mexican oregano
1/2 tablespoon packed brown sugar
1/2 tablespoon smoked paprika
1 teaspoon cayenne pepper
1 teaspoon salt
4 boneless skinless chicken breasts
BBQ Sauce:
3/4 cup ketchup
1/2 cup apple cider
1/4 cup apple cider vinegar
1 tablespoon brown mustard
1 teaspoon Worcestershire sauce
1 tablespoon espresso powder
For Assembly:
1 tablespoon canola oil
1 large red onion, cut into strips
8 corn tortillas, warmed (I used the small ones from Trader Joe's)
6 ounces queso fresco, crumbled
Directions:
Heat oven to 350˚F. Mix ancho chile powder, oregano, brown sugar, paprika, cayenne pepper, and salt in a small dish. Rub chicken breasts evenly with spice mix and place chicken breasts in a greased 13×9-inch pan. Bake chicken at 350˚F for 22 to 25 minutes or until chicken is cooked through and no longer pink in the center. Cool chicken 10 minutes, cut into small chunks, and place in a large bowl.
Meanwhile, place ketchup, apple cider, apple cider vinegar, mustard, Worcestershire, and espresso powder in a small saucepan and heat over medium heat for 5 to 7 minutes or until thickened. Mix BBQ sauce with chicken in the large bowl.
Heat canola oil in a nonstick skillet over medium heat and sauté onion strips for 5 to 7 minutes or until tender.
To assemble the tacos, place BBQ chicken evenly in corn tortillas. Top with sautéed onions and queso fresco. Makes 4 servings of 2 tacos each.
Nutrition: 605 calories, 17.2g fat, 4.1g fiber, 64.2g protein per serving
Cost: $2.28 per serving