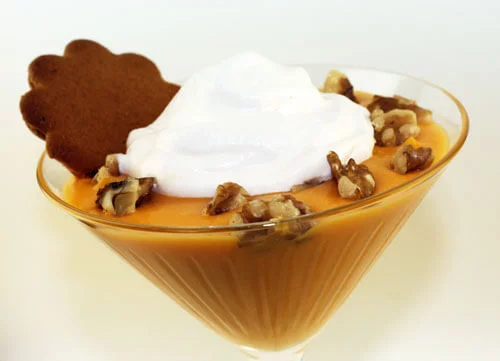 I've always loved the Olympics (just hearing the theme song makes me smile!) and have been glued to the couch the past week enjoying the games every night. Since I usually don't watch nearly this much TV, I've been keeping my restlessness at bay by multitasking and brushing up on my vector art skills while designing a new header for my blog! The change was inspired by my recent WordPress crash and Apolinaras' comment that the fonts in my header look like they're stuck in the early web development age of the 90s – LOL, thanks honey! I agree though, it's time for a makeover! I'm having fun with it, although I'm tired of watching Adobe Illustrator tutorials every time I can't figure something out (which is often…). I'm starting over from scratch, so stay tuned for the big reveal later this week!
The downside to all the Olympic festivities is that I haven't been cooking anything exciting for the past week. Luckily, I have a few recipes saved just for occasions like this that I can still share! Today's treat is one I made right before Christmas but thought would be more appropriate to share after the holidays when people would be more interested in lighter dessert options. I decided to make a creamy faux mousse (no eggs are involved) of roasted butternut squash and apple cider. It's rich, creamy, and indulgent. I served it in martini glasses topped with toasted walnuts and gingersnap cookies, but it would also be lovely as part of a layered trifle.
Oh, and I'm submitting this to Natasha's 5 Star Mousse Makeover!
Roasted Butternut Squash Mousse
Printable Recipe
Ingredients:
1 butternut squash, cut in half lengthwise and seeded
1/2 tablespoon butter, melted
1/2 cup powdered sugar
1/2 cup apple cider
1 8-ounce container light whipped topping, thawed
1/2 teaspoon vanilla extract
1/4 cup toasted chopped walnuts
6 gingersnap cookies
Directions:
Preheat oven to 400˚F. Use a pastry brush to evenly brush flesh side of the squash halves with melted butter and place flesh side down on a greased cookie sheet. Bake at 400˚F for 45 minutes to 1 hour or until tender. Let squash cool for 10 minutes. Remove flesh from the squash halves with a spoon and mash with a fork until smooth (my yield was 2 cups).
Place mashed butternut squash, powdered sugar, and apple cider in a pan over medium heat and heat for 5 minutes or until sugar has dissolved. Allow to cool completely and puree in a blender until smooth.
Mix squash puree, 2 cups of whipped topping, and vanilla extract until smooth. Place into serving bowls and sprinkle evenly with nuts and remaining whipped topping. Garnish with gingersnap cookies. Makes 6 servings.
Nutrition: 220 calories, 9.8g fat, 2.5g fiber, 2.8g protein per serving
Cost: $0.93 per serving